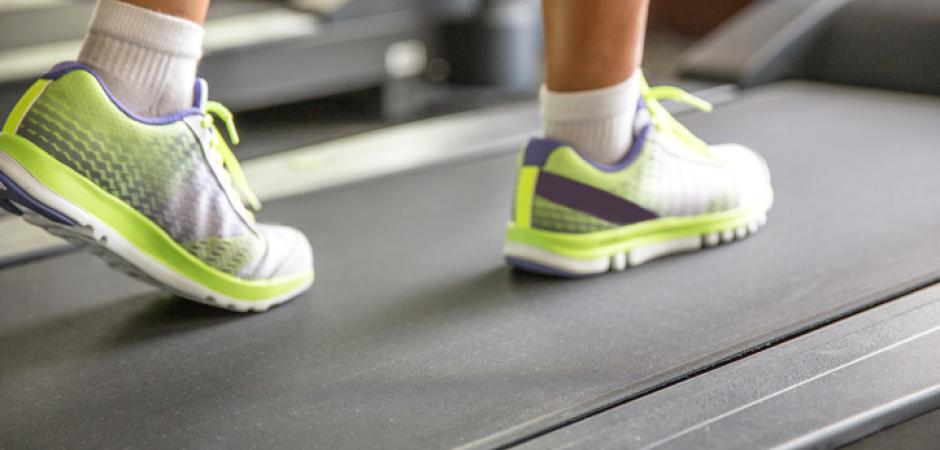 UT Health East Texas helps people managing heart and lung conditions
UT Health cardiopulmonary and pulmonary rehabilitation programs help people return to their daily lives with the training necessary to manage their conditions. Physicians, registered nurses, respiratory therapists, exercise physiologists and trainers work together to deliver the appropriate care for each individual.
Cardiac rehabilitation 
Monitored exercise, education and physician supervision come together to promote lifestyle change for people diagnosed with cardiac conditions such as hypertension, angina, coronary artery disease, cardiomyopathy, congestive heart failure or heart attack. Through this program, individuals receive the information they need to take control of their heart health so that they may safely participate in activities of life with confidence.
UT Health Rehabilitation Center in Tyler is the first in East Texas to offer Pritikin ICR. Click the link to learn more about the differences between traditional vs. intensive cardiac rehabilitation.
Pulmonary rehabilitation
Therapists help individuals with chronic lung conditions to maintain a healthier and more productive lifestyle through the use of monitored exercise, disease education, breathing retraining, medication usage, bronchial hygiene and adaptive equipment and oxygen use.
Cardiopulmonary rehabilitation locations
City
Address
Phone number
Tyler*
701 Olympic Plaza Circle
Tyler, TX 75701
903-596-3234
Athens
6444 S. Palestine
Athens, TX 75751
903-677-8424
Carthage
409 W. Cottage Road
Carthage, TX 75633 
903-694-4728
Cedar Creek Lake
100 Municipal Drive
Gun Barrel City, TX 75156
903-713-1550
Chandler
123 Hwy. 31 E.
Chandler, TX 75758
903-849-4404
Henderson
701 N. High St.
Henderson, TX 75652
903-655-3614
Hideaway Lake
16911 Village Lake Drive
Lindale, TX 75771
903-882-7055
Jacksonville
414 S. Main St.
Jacksonville, TX 75766
903-541-5141
Pittsburg
2801 Hwy. 271 N.
Pittsburg, TX 75686
903-946-5463
Quitman
117 N. Winnsboro St.
Quitman, TX 75783
903-763-6348
Rehabilitation program referrals or inquiries can be made by calling 903-596-3000 or 800-338-7293.
* Pritikin ICR offered at this location