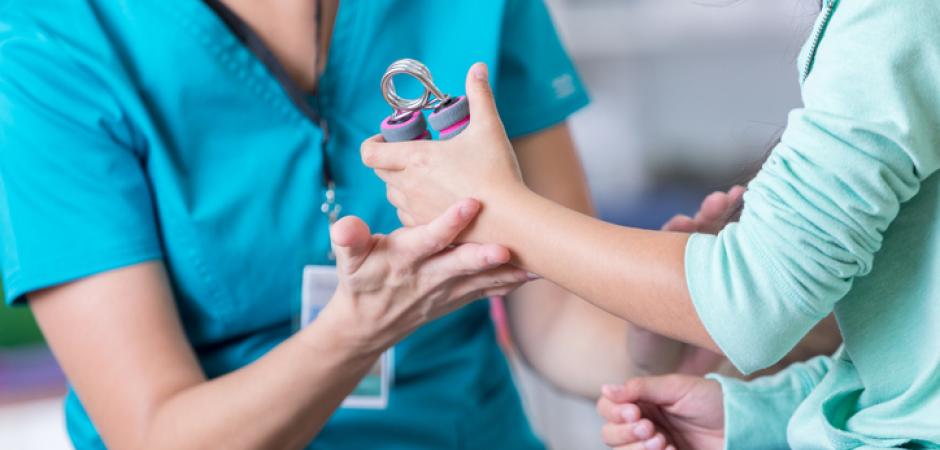 Our inpatient services at the UT Health East Texas Rehabilitation Center are designed to help you recover from illness or injury and to get you back functioning independently as soon as possible. Our doctors, nurses and clinical therapists work with you and your family to reach this goal of independence with a carefully designed program tailored to your specific needs.
The Rehabilitation Center is dedicated to providing the most advanced therapy techniques and care available which demonstrates how committed we are to reducing risk, addressing health and safety concerns, respecting cultural and individual differences and providing the best possible quality of care.
The inpatient rehabilitation unit is located on the third and fourth floors of the Rehabilitation Center. We are a 49 bed state-of-the art facility. We have a transitional living apartment, centralized workstations, and dedicated equipment for neurological and orthopedic patients, therapy gyms, and dining/day rooms. We have a covered parking garage for your convenience.
Inpatient services:
Rehabilitation medicine and nursing
Rehabilitation nurses will assist persons with disability and chronic illness in attaining maximum functional ability, maintaining optimal health and adapting to an altered lifestyle. Rehabilitation nurses are specially trained to provide care and treatment in the rehabilitation setting and will contribute to many aspects of patient therapy.
Rehabilitation physicians
Rehabilitation physicians are nerve, muscle, and bone experts who treat injuries or illnesses that affect how you move. They will diagnosis and treat pain, restore maximum function, provide non-surgical treatment and treat the whole person.
Physical therapy
Physical therapist will develop patients' strength, mobility and endurance as well as relieve pain through exercise, and assist with home evaluations, equipment and post-discharge needs.
Occupational therapy
Occupational therapist will assist patients in caring for themselves and regaining daily living skills as well as helping with home evaluations, equipment and post-discharge needs.
Respiratory therapy
Respiratory therapist will assess and treat patients who have breathing problems.
Psychology services
A psychologist is available to evaluate our patients' cognitive and emotional therapy needs.
Speech therapy
Speech therapist will help patients overcome difficulties in communicating, thinking/thought organization and swallowing problems.
VitalStim
VitalStim Therapy is a therapeutic intervention for use in the treatment of dysphagia (swallowing disorders). It is a specialized form of neuromuscular electrical stimulation (NMES), specifically designed to treat dysphagia.
Contracted services available through the UT Health East Texas healthcare system:
Radiology
Laboratory
Oncology
Dialysis
Pastor Care
Food services
For questions or more information, call 903-596-3000.